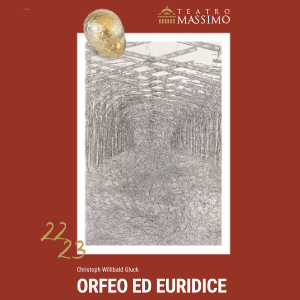 ORFEO ED EURIDICE - OPERA GUIDE
Opera guide of Orfeo ed Euridice by Christoph Willibald Gluck - Season 2022/2023.
It contains the synopsis (Italian and English), "Orfeo ed Euridice e il Circolo Viennese dei Riformatori" by Olga Visentini, "Note di regia" by Danilo Rubeca, "Orfeo ed Euridice al Teatro Massimo", the libretto of the opera,biographic notes and scene photos.
The pictures of the Season 2022/23 have been designed by Elisabeth Scherffig.
4 in stock